Joe Marusak, The Charlotte Observer

NASCAR driver Ryan Newman has rescued an elk that caused safety concerns during rutting season at Grandfather Mountain, the nonprofit nature park in the North Carolina mountains.
Doc was the dominant of three elks at the park run by the Grandfather Mountain Stewardship Foundation, park officials said Wednesday.
"The elk in the habitat were causing extensive damage to their environment and creating some safety issues" when rutting, or gearing up for the breeding season, according to a news release by the Linville-based foundation.
In revved Newman, who agreed to relocate Doc to his personal farm.
Doc is named after legendary folk and bluegrass guitarist Doc Watson, who was born in Deep Gap and died in 2012 at age 89.
Foundation officials searched for a new domicile for Doc for over a year, after concluding that "it would ultimately be beneficial to the elk if one was located to a new home," according to the news release.
Newman's ranch houses at least 80 animals and hosts educational programs, according to its website.
Jesse Pope, foundation president and executive director, said the ranch was the perfect fit for Doc. He said the foundation was "very fortunate" to partner with Newman, "who has a wonderful facility and a passion for wildlife and conservation."
The 18-time NASCAR Cup Series winner picked up Doc in early April, officials said.
"Grandfather Mountain's work to educate kids about animals is similar to what we do back at Rescue Ranch," Newman said in the release, referring to his 87-acre Statesville ranch. "And whenever we have an opportunity to move an animal like Doc from one place to another, it makes sense to do it."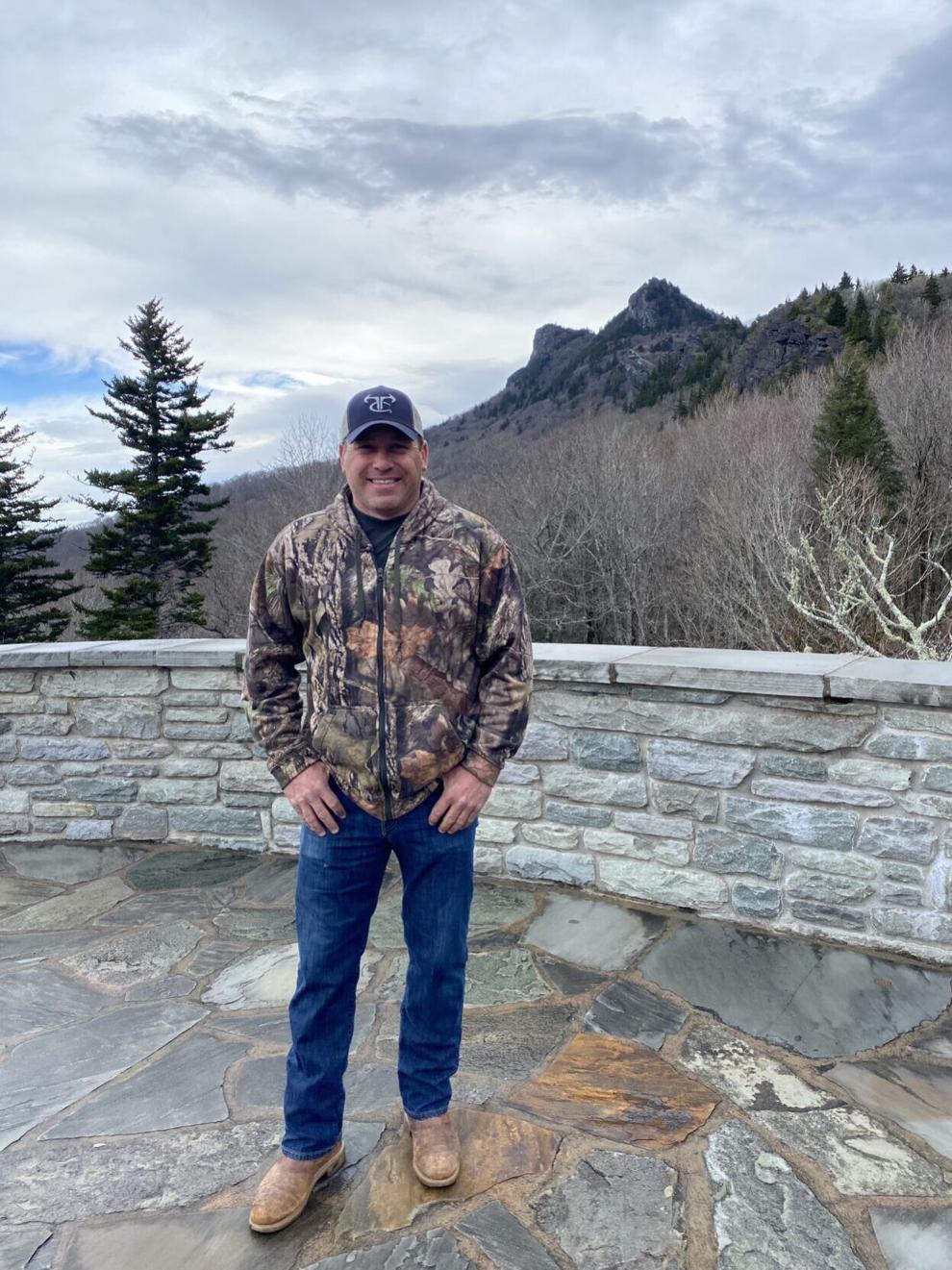 Christie Tipton, animal habitats curator for the foundation, said officials hope the habitat will replenish itself with just two of the 800-pound elks left. They're named Merle and Watson, "Merle" for Doc Watson's son. Doc Watson and his son performed and recorded together starting when Merle was 15. Merle Watson died 21 years later, in a tractor wreck in 1985.
"Elk are quite different than deer," Tipton said. "Their hooves are designed for aerating the soil, which is great for the environment when they're out in the wild but can be tough for the soil in a smaller area.
"They also like to chew on all the trees, and the elk like to till up the ground when they are in rut," Tipton said in the release. "It has been rough on the habitat."
Doc, Tipton said, "is at a great place, but we do miss him."
Supporting the elk
For details about the Grandfather Mountain elk and supporting their habitats by "symbolically" adopting Merle and Watson, visit grandfather.com/adopt.
To learn more about Rescue Ranch in Statesville, visit www.rescueranch.com.
.